If you know me, you know that I'm a lover  obsessed with sunglasses. In fact, I hardly ever step out the door without them (notice I wear them in almost ALL my IG pics)! Summer is coming and that means having blaring sun beating down on our pretty eyes. It doesn't seem like THAT big of a deal, but UV rays can cause some serious damage. You don't want damaged eyes, do you??
Where'd The Obsession Begin?
Back in 8th grade, my mom bought me my first pair of Ray Ban sunnies as a graduation gift. They were a wrap around aviator style and I thought I was so cool. No throwback photos here, though. You understand, right? As 90's babies, we weren't blessed with model looks straight out the womb (curse you, gen Z!).
Needless to say, that pair sparked my sunglass addiction. They're like my version of a safety blankie that I feel naked and a bit uneasy without. Sunglasses make it easier for me to look a stranger in the eyes (without feeling like I am). Comfortably, I can check out another girl's outfit without being threatened for "giving dirty looks" (yeah, that's happened before). I've been made fun of by strangers for wearing them indoors, but I feel as though they're part of my identity now. There's no going back for me, especially because I get major headaches without them!
There are just so many reasons to own a pair…or two or three or five. 
I see sunglasses as a splurge item. However, since I wear them every day, each pair is worth the money. But, just like any other item, there are always other places to buy them at less than half the cost!
Eenie, Meenie, Miney, Moe…
Out of all the pairs of sunglasses I own, I do have ONE favorite pair (pictured above). They are my Ray Ban gunmetal aviators that I purchased about three years ago. These go with everything I wear no matter what color it is! Although I do have several others, I use these the most. As mentioned in other posts, they are the absolute hardest to find, in fact, I don't even know if they make them anymore. Luckily, Ray Ban is such a classic that they've always got a pair no matter what your style is. 
Below, you can shop some of my favorite styles for summer (tap/click on the photos). Use 'em to shield you from the light after the hangover that feels like death, your sleepless nights, and to help you dodge any unwanted convos (kidding, kidding ;)). 
Ray Ban Aviator- $165
Illesteva Linate Aviators- $190
Le Specs- $89
Ray Ban General- $160 | Similar –> HERE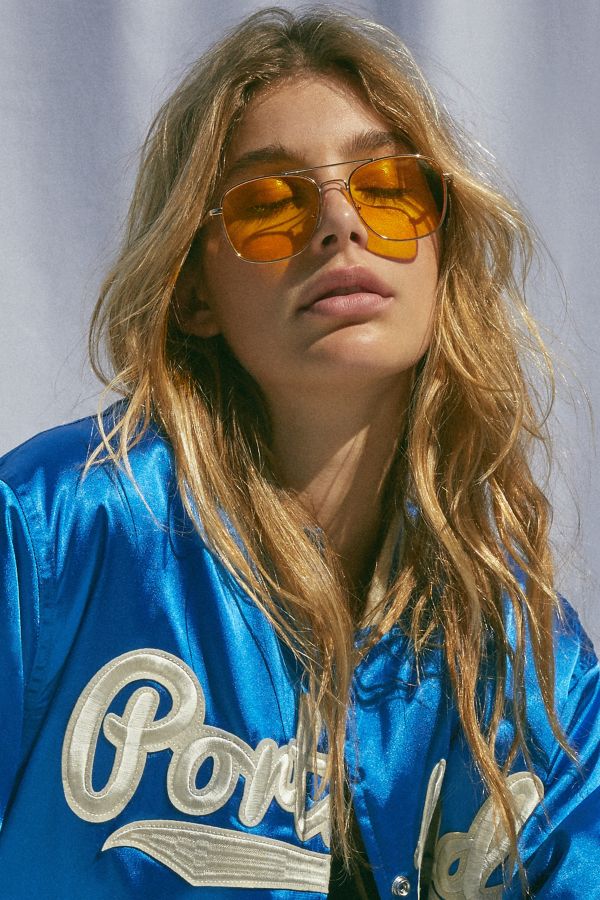 Urban Outfitters- $16
Ray Ban- $150
Forever 21- $28